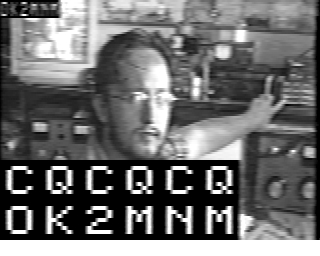 Welcome to the free ham radio handbook for SSTV, WEFAX and digital SSTV.
"I'd like to introduce the e-book for ham radio operators and radio listeners interested in special communication modes for image transmission – SSTV, radio facsimile (WEFAX) and digital SSTV (HamDRM). The original e-book was written in Czech and I decided to prepare the English translation by myself. So, here it is, the first draft. The translation is almost done, but it needs a revision. You are welcome to participate on proofreading, give feedbacks or information updates. I decided to make the book available for free downloading. It is the best way to spread the book among interested readers. I believe that the traditional distribution model where the author sells the rights to a publisher and the publisher makes prints an sells the book is almost obsolete nowadays. As the author I can prepare the text, images, typography layout by myself and it is also very easy to a create distribution channel – this web page. If you find the book useful and want to support the author, you can send donations via PayPal. Thank you.
VY 73! Martin OK2MNM"